These cute overlays for Twitch are a great way to add some personality and flavor to your stream. These gorgeous Twitch overlays come in many different styles and contain different features for your stream.
A good overlay should fit with your personality and also contain the features that you plan on using during your stream. The overlays shown here vary in price, and we've even included cute Twitch overlays that are absolutely free (We've indicated which packages are free throughout the list)
Wild Fox : Cute Twitch Overlay
Free Cute & Pink Twitch Overlay by Hexeum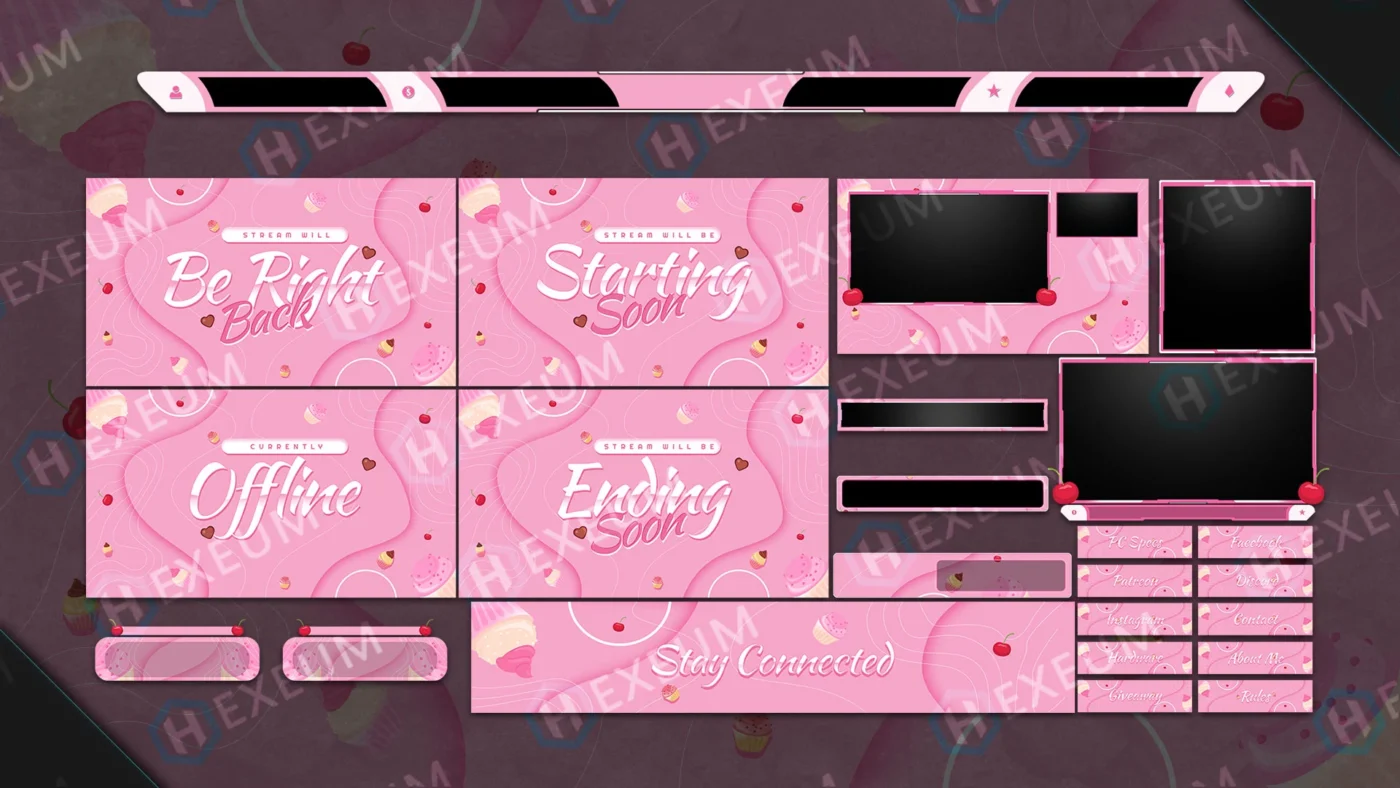 Free Kawaii Twitch Overlay by Hexeum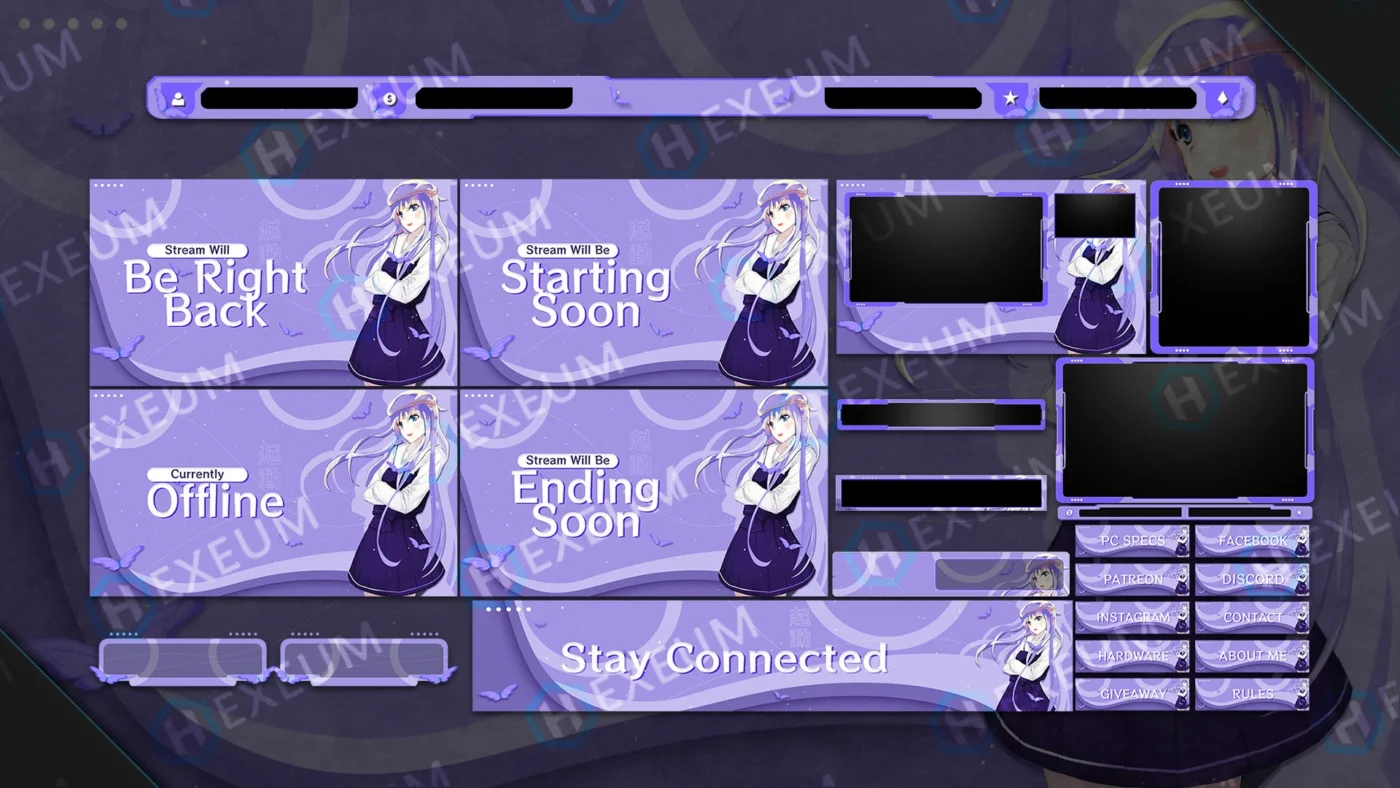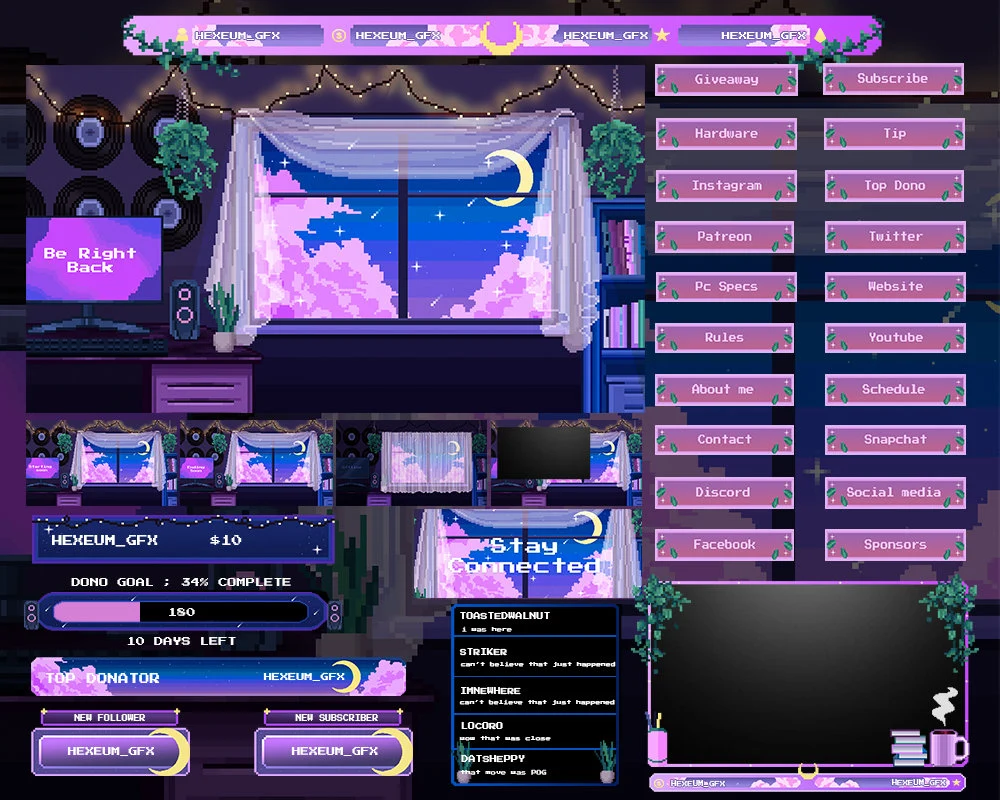 Transform your Twitch stream into an adorable pixel paradise with our Pixel Lofi Bedroom Overlay! This charming overlay brings a touch of whimsy and warmth to your stream, with beautiful pixel art, soft pastel colors, and a serene lofi atmosphere. Create a cozy virtual haven for your viewers as they join you on your streaming adventures.
Fluffy is just adorable ! These cute overlays are perfect for those looking for an aesthetic light pink theme.
This package contains animated screens, facecam border, alerts, widgets, twitch panels and more. Check out the description on the product page to get a full list of features included.
If you're not looking for a full stream layout then check out some of the individual elements below.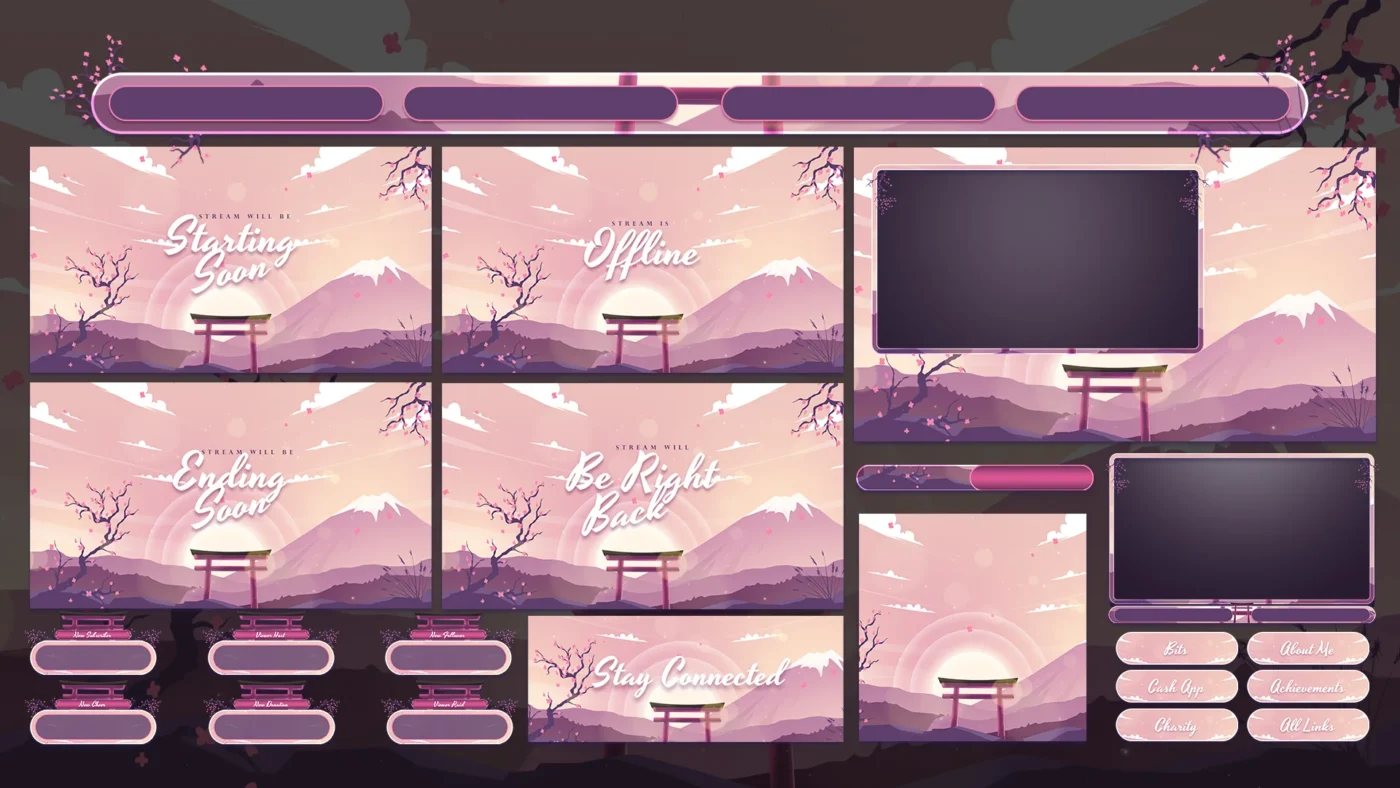 Kosuke is the perfect cute sakura themed stream package. With the gorgeous pink cherry blossom trees and the sunset backdrop, this aesthetic design is the perfect pack for streamers starting out. These overlays are compatible with OBS and other popular broadcasting software. It's got everything you need to get started; webcam, Twitch panels & alerts.
If you're a dog owner or just a big fan, this theme is perfect for you. These shiba themed overlays have a beige color scheme with animated paw prints.
If you don't want a full package, take a look at the matching individual elements below.
This cozy twitch overlay was designed to be a calm stream package. Although not limited to, this package would be perfect for ASMR or niche hobby streamers. This could also be a great overlay for VTubers.
If you don't need a full stream layout then check out some of the individual elements below.
Blossom is a pink sakura twitch overlay with a light theme throughout.
If you have used our overlays before you can expect the same level of features from this package. Check more of what's included in this package below.
Ever had a dream so pretty you didn't want to wake up ? Well it probably looked a bit like dreamscape.
This package has a pink and purple theme. Check out the individual elements below if you like this theme.
Kitty has been one of our most popular packages since its release. Well it's no surprise, who doesn't love cats ?
This cat themed package is full of features to raise your stream quality. Alerts, screens, panels & facecam.
These cute overlays really pop out. These overlays match the Barbie aesthetic with vivid colors to really capture the viewer's attention.
As the name suggests this theme is pink and fluffy just like a marshmallow. This simple overlay is one of our favorite overlays ever.
Check out the complementing elements below.
Plume is the most photorealistic theme we've got featured in this list. These overlays have candy floss like clouds that look good enough to eat.
Got a birthday coming up ? Celebrate your special day with this birthday themed package.
This cute Easter stream overlay package has everything you need to put on an amazing stream.
Includes, alerts, widgets, screens & more.
So, that's a wrap for our list of cute Twitch overlays. We've explored a variety of adorable and aesthetically pleasing overlays in this list, each one was chosen because we believe they will add a touch of charm and personality to your channel. These cute overlays will not only elevate the viewers experience, but will become an extension of your streaming personality.
Remember, while these overlays are incredibly charming and fun, they should complement your stream's content and personality. Finding the right balance between expression and professionalism is the key to growing your stream.
Finding the right stream overlays can sometimes be difficult, but don't give up. Expand your search into some other styles like 8-bit Twitch overlays for example.